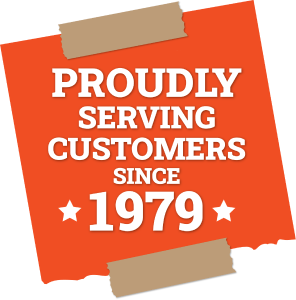 McDonald Company manufactures Phoenix Tape Dispensers, available in a wide variety of models to suit every application. Water activated [WAT] or gummed tape is the best carton sealing method available today. When properly applied with Phoenix Tape Dispensers, WAT is your best bet to prevent theft and shipping damage due to inferior seal.
We have a variety of tape dispensers to meet the needs of enterprises large and small. Find out why industry leaders from around the world rely on Phoenix Tape Dispensers. Join companies like Amazon.com, Lands End, Crate & Barrel, Frito Lay, the US Department of Defense and thousands more that rely on Phoenix Tape Dispensers. Go green with a paper based solution and enjoy source reduction with WAT.
Looking For Parts? We Have Them.
Why Choose McDonald Company Machines?
Phoenix Tape Dispensers are built to last and often just require minor replacement part to get your machine back to new. Please shop our catalog of Phoenix Tape Machine replacement parts and contact us with any questions

Since 1996 McDonald Co has been revolutionizing the industry with new tape dispensing technology
The Phoenix E-2 comes equipped with a photoelectric sensor that allows for hands free tape on demand.

McDonald Company Machines have the ability to print messages directly onto your water activated tape. You can strengthen your brand and eliminate the use of labels, pens and markers. Tape can be customized with your logo, SKU numbers or other important handling messages.
Some of Our Thousands of Long Time Repeat Customers.